BIM Objects for all your waterproofing needs now available.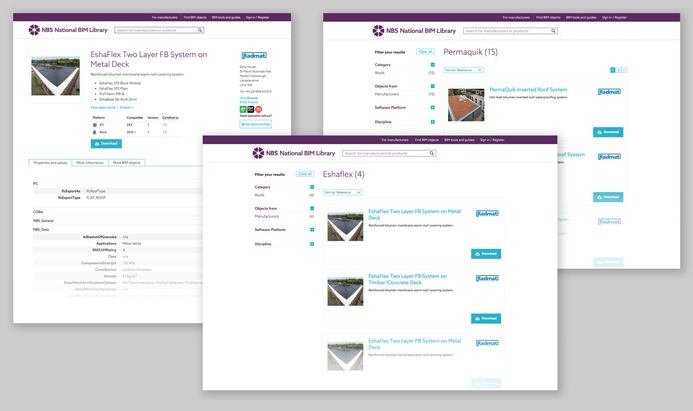 As part of the NBS National BIM Library Radmat provide BIM objects for PermaQuik Hot Melt, EshaFlex Reinforced Bitumen, EshaPlan Single Ply, EshaUniversal Single Layer and ParaFlex cold liquid applied waterproofing.
The NBS National BIM Library, the fastest growing in the UK, enables construction professionals to locate, download and use BIM objects in their project work for free (registration required). As such all of Radmat's BIM objects meet the requirements of the NBS BIM Object Standard and have been awarded an individual certificate of compliance, which you can find on the object details page. You can find Radmat's BIM objects via our website here (scroll through the products available via the widget) or here: www.nationalbimlibrary.com/Radmat-Building-Products-Ltd.